Global Shipping Services is a freight forwarding network for air and ocean born shipments. 
At Global Shipping Services , we maintain a system wide commitment to deliver the highest quality service which is better than other competitors providing similar services.  Our customer focused and innovative shipping practices make our company unique in the freight forwarding industry.
We understand the unique nature of our customers needs and tailor services accordingly to the special needs that must be satisfied.  The whole process of shipping cargo takes from a day to several weeks or months.  We assist our customers in determining the best mode of freight transportation and enable them make a decision that best suites their individual or business needs.
We are professional shipping company and have been offering quality international shipping solutions for all your requirements. If you are planning to move to another country, get your household goods insured by hiring our Marine insurance package.
We will provide you with detailed Marine Insurance quote at the time when you hear from us.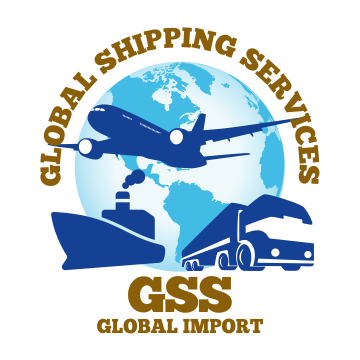 At Global Shipping Services , we guarantee the lowest price without undermining the importance of quality customer service. The following are what Global Shipping Services consider the shipper's "Bill of Rights"-a service that a customer should rightfully expect and look for from a freight forwarder.
Service reliability that is based on honesty and integrity.
Complete and accurate pricing information.
Complete and accurate information about transit and delivery time.
Prompt and courteous service.
Experienced and efficient customer service and management staff.

If we are assisting other customers during your call, we pledge to get back to you in less than 24 hours.
We believe that people you are dealing with at our company are sensitive and responsive to your shipping needs. Shipping is a complex business,therefore being kept informed is a priority for both the company and our customers. Experienced, professional and ethical managers help provide consistent, quality service to every customer at all times.
Ocean freight transportation is one of the slowest means of transportation. As a result, waiting for your valuable shipment can create a most stressful situation for certain customers. We at Global Shipping Services guarantee consistent follow-up to provide you with up-to-date information regarding the status and delivery of your shipments.
We pledge the following service standards as a matter of routine practice to our customers:
Coordinate with drivers to ensue that all shipments arrive at the airport/port of origin on-time and in good condition.
Coordinate with port and airport people at each point of the move to ensure that the loading and unloading goes smoothly.
Coordinate with drivers to ensure that the utmost care is taken whilst transporting the merchandise to and from the locations.